Teacher's Scenario
Cairo: A Metropolitan Territory (Competency 1)
Build a Simple Map, Understand a Territory!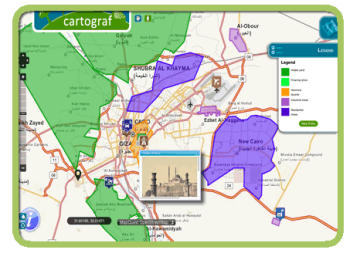 Note: There is also related Competency 2 scenario entitled
Cairo: Issues in the Metropolis
In this scenario students will
understand the organization
of the "Cairo Governorate" urban
territory
in Egypt.
Tasks and focus questions are based on ideas and resources from the original RECITUS/LEARN resource collection at
http://bit.ly/CairoTerritory
.
Concepts
to consider include
growth and imbalance
.
Questions
to consider should focus on how Cairo "is a major urban centre where power and services are concentrated, and where issues abound. People in the surrounding region and even in the national territory as a whole are drawn to it." (QEP page 276).
Various
Intellectual Operations
are suggested, as possible targets for evaluation!
ACCESS & DUPLICATE THIS MAPPING SCENARIO BY
CLICKING HERE

Note: This scenario is also featured in the LEARN How-to entitled
Create a simple map
---