Learning Scenerio
Explore Nunavik: The Inuit around 1980 and 2020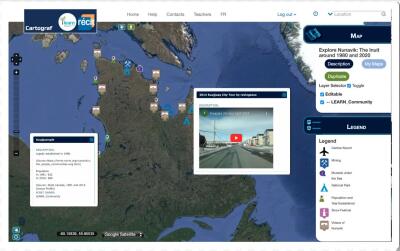 Have you ever wanted to learn more about Northern Quebec, and about the experiences of people who have lived there for thousands of years, and of those still living there now?
Read more about the
Inuit around 1980 until present day
, on the Societies and Territories web site.
And explore the Nunavik region using this new "Explore Nunavik" Cartograf scenario.
In the map's description box, you will find a list of activities or challenges to complete using the map. You can also duplicate the map and add your own points and activities!
TO ACCESS AND DUPLICATE THIS SCENARIO, CLICK HERE