Partners, Contacts and Credits
CartoGraf is an open-source interactive web-based mapping application to enhance learning in geography and history classes in schools and colleges. It is
free and available for different organizations to install
, and
Open Source
Building it involved the several partners listed below. For technical information visit
https://profiles.tiki.org/CartoGraf
Note: Registration on Cartograf is open to anyone, however, keep in mind its main use is for students and educators, and that it should not be used for large scale professional projects. Map made with Cartograf (and even user accounts) may be deleted after two years of inactivity! If you do decide to install a variation of Cartograf on your server, please
keep in touch
so we can share development strategies and ideas!
LEARN Contacts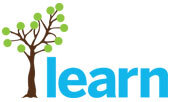 LEARN is an educational foundation supported in part by funding from the Quebec-Canada Entente for Minority Language Education. LEARN offers e-learning services and support to all English school boards, private schools, community organizations and the private sector in rural and urban settings. LEARN also supports and promotes pedagogical collaboration and innovation using information technology, and works to model best practices. And LEARN also publishes quality learning materials to support educators who are implementing competency-based practices in the classroom.
http://www.learnquebec.ca/
or
email us
Contact Us @ LEARN
Main Cartograf Project Administrator:
Paul Rombough
Pedagogical Consultant in Social Sciences
prombough AT learnquebec.ca
Server and System Administrator:
Kevon Licorish
LEARN - IT Department
klicorish AT learnquebec.ca
LEARN Offices in Laval
450-622-2212
RECITUS Info and Contacts

The acronym RÉCIT stands for "a network of resource people for the development of student competencies through the integration of technologies." The name "RÉCIT" reflects their dual orientations, which encompass regional and provincial services in Quebec, Canada.
http://www.recit.qc.ca/
Le "RECIT de l'univers social" (RECITUS) is a the provincial RÉCIT service dedicated to the fields of geography and history. With their partners, the RECITUS were the team that originally conceptualized, created and developed CartoGraf.
Visit their site at
http://www.recitus.qc.ca/
Contactez-nous @ RECITUS
Conseiller pédagogique responsable du RÉCITUS
Steve Quirion
steve-quirion AT csspi.gouv.qc.ca
Other Partners, Developers and Credits:
Parcs Canada
Parks Canada is a federal organisation that works to ensure Canada's historic and natural heritage is protected, through a network of 42 national parks, 167 national historic sites and four national marine conservation areas. Canadians and people around the world are invited to engage in personal moments of inspiring discovery at our treasured natural and historic places.
Révolution-Linux:
Revolution Linux was an open source services provider, with areas of expertise that included Central management and office automation of desktops/laptops and servers; Infrastructure Services; and various Web-Services.
AvanTech.net
AvanTech.net is a Free/Open Source service company, specialized in Tiki Wiki CMS Groupware.
Tiki Wiki CMS Groupware
Cartograf runs on Tiki!
The Tiki Wiki CMS Groupware is a full-featured, web-based, multilingual (40+ languages), tightly integrated, all-in-one Wiki+CMS+Groupware, Free and Open Source Software (GNU/LGPL), using PHP, MySQL, Zend Framework, jQuery and Smarty. Tiki can be used to create all kinds of Web applications, sites, portals, knowledge base, intranets, and extranets. It is actively developed by a very large international community.
Tiki is the Open Source Web Application with the most built-in features. Highly configurable and modular, all features are optional and administered via a web-based interface.
http://tiki.org/
Note that Tiki Wiki is now part of the evolution of WikiSuite, an enterprise software suite that is "especially suited to knowledge-centric organizations and offers most (80%+) of the data and information management features all organizations need."
http://wikisuite.org/
Jonny Bradley: Tiki Wiki CMS Consultant and Cartograf Developer
Jonny is presently LEARN's and the RÉCITUS's principal Tiki Wiki and Cartograf developer.
Available via
http://tiki.org/UserPagejonnybradley
OpenStreetMap & OpenLayers
OpenStreetMap (OSM)
is a collaborative project to create a free editable map of the world.
OpenLayers is an open source (provided under a modified BSD license) JavaScript library for displaying map data in web browsers.
http://openlayers.org/
Google Maps & Google Street View
Google Maps is a web mapping service application and technology provided by Google.
http://maps.google.com/
Google Street View is a technology featured in Google Maps and Google Earth that provides panoramic views from positions along many streets in the world
http://maps.google.com/help/maps/streetview/
Image, Icons and other Credits
Maps Icons Collection from
https://mapicons.mapsmarker.com

used under
Creative Commons CC BY SA 3.0
Smiley icons by Chrisdesign
https://openclipart.org/user-detail/Chrisdesign
Flag icons by GoSquared free resources at
https://www.gosquared.com/resources/
Various icons may also be from
Pixabay.com
mostly under
CCO Public Domain
unless indicated
Various icons may also be from
Wikimedia Commons
under
Creative Commons CC BY SA 3.0
Various Despicable Me icons from
http://www.designbolts.com
Under "License: Free for non-commercial use"
All characters are © by Universal Pictures
Some great B&W icons from Scott de Jonge License: CC BY 3.0 at
http://www.flaticon.com/packs/map-icons
Also used some from World: Humanitarian and Country Icons 2012 at
http://reliefweb.int/report/world/world-humanitarian-and-country-icons-2012
Various icons from Flatiron, including:
Where icons created by Ecelop
https://www.flaticon.com/free-icons/where
Question mark icons created by Freepik
https://www.flaticon.com/free-icons/question-mark
My latest find for many CC licensed icons: Lingo!
https://thenounproject.com