Learning Scenario
Take Me to Your Culture! (EMSB)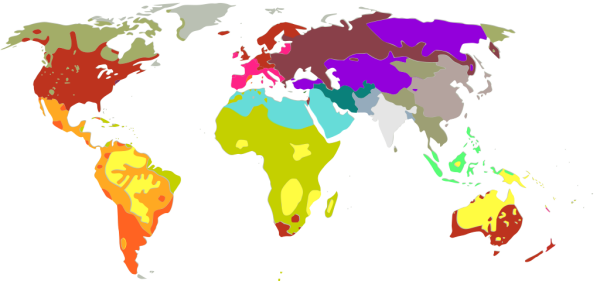 Information and contexts:
Our project - "Situating Our Learning in ELA Using an Interactive Reader Map" - is about creating an interactive map for students to map, track their reading experiences and, consequently, their learning. The map acts as proof of reading for novels, articles, poems, music, multimodal hypertexts. It becomes an innovative reading portfolio that promotes a nexus of cross-curricular learning; multi-literacies as well as digital literacies.
Read more about the project here.
.
Cultivating Genius by Gholdy Muhammad
In this professional development book about Historically Responsive Frameworks (HRF), Gholdy advocates that students must see themselves in their learning, so it is a teacher's responsibility to get to know their students. In Chapter 3, she suggests certain questions to ask students, as ways of understanding and teaching identity. One of these questions is "If you could take me somewhere to help me understand your culture / ethnicity where would you take me?"
Introductory Learning Activity for Map Work: Your culture!
As an introduction to our
author studies
and our eventual
mapping out of our literature circle novels
, we used Muhammad's question idea to begin our process. It also helped students familiarize themselves with the Cartograf mapping platform.
Pose the question to your students:
If you could take me somewhere to help me understand your culture / ethnicity where would you take me?
You might want to reword the question to include words like "identity" or "customs" or "your distant family's experience". Use terms and references to help them to reach back far enough in their cultural experience to map different places. Though, of course, present-day and close-by locations could also help others to "understand their culture" as well. Each student discusses, researches (if necessary) and notes one or more places they would take you, and how that place shows or expresses their culture.
Instructions:
Visit cartograf.learnquebec.ca and create an account if you haven't already, then sign in.
Note that when you first register, you might have to write a secret passcode (learn2map), as well as your own password choice.
Click to Create a map. Zoom in to an area large enough to contain the the place(s) you wish to map.
Click CREATE to actually create your map at that zoom and location, then title your map as follows:
'Yourname, Your Culture'

Using the 'Points of Interest' pins in Cartograf, student mark the exact location for key points they want to share. The choice of location of an event or object, or where in a country they want to share, is ultimately a personal choice. They can always explain further in the marker point's description why they zoomed in and marked that particular point.
When appropriate, each student can the same "Share Code" as the others in the class, such that all using that code can see the other students' points. (See the
Help
section for more on how to use Share Codes.). Remember this code should be secret and not easily guessed, and after sharing students can remove them from their map. Alternatively, student can share/project their screens, or Cartograf's print function (also in the Share tab) can be used to create a PDF.
ELA Connections
This project was one of many Cartograf mapping scenarios designed and completed by students of Ruwani Payoe and Heather Morrison of English Montreal School Board (EMSB). To read more about their experience and how this project fit into their learning goals, visit
Interactive Reader Maps in the English Language Arts Classroom
.